Sailing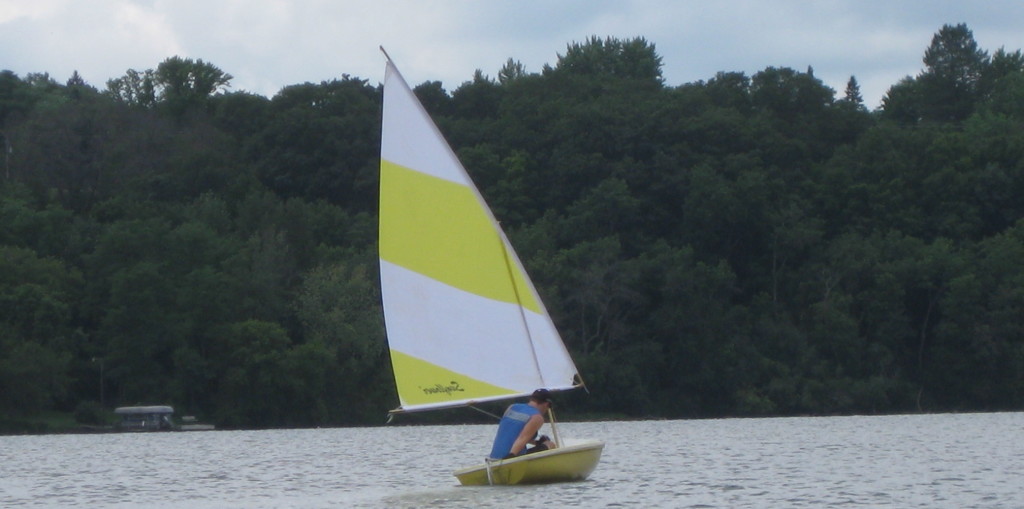 There is nothing like being out in the middle of a lake, alone, and having only the wind to push you along.
To me, that's freedom.
I don't consider myself a real sailer, but I am a "small-boat sailer." And I love it. I own a two-person sailboat which I dabble with from time to time, just for fun. In fact, the last time I went sailing, the winds were too powerful for my boat to handle. Despite reaching an all-time high speed, I almost snapped the mast. You could say that I'm still learning.
But more than anything, I like to go sailing because it's an escape. It is a means to get away from the world and connect with the outdoors, even just for a little while.
When I'm out there, I'm free.
There is something liberating about being out on open water, letting the sail out, feeling it fill with air, and suddenly being pulled by an incredible force: a force that can do anything from gently carrying you along, to throwing you into the water.
But the truth is that I need this. I need an escape from the world; the world that tells me I need to perform, that I need to impress, and that I can do better than others. I need to get away and remember that more important things exist.
I need a place where I can experience and connect with God.
For me, it often requires physically leaving the confines of the city and getting out into the wonder of creation. If I don't do this from time to time, I will get lost in the business and work of everyday life.
My soul needs this. Every so often I find myself in a place where I have had enough, and I need to get away. I need rest, but not just physical rest; an emotional and spiritual rest.
Our souls need recharging, and sometimes we simply don't get what we need, so we need to be intentional. If I'm not intentional about taking time like this, it simply won't happen. And then all of a sudden I find myself worn down, tired, and burnt out.
We all have things like this, outlets that help us to escape for a short time. For some it might be sitting down with a good book, and for others it might mean jumping off of waterfalls. But either way, I believe we need these things in order to stay healthy.
And so if you're at a loss for how you can get away and be free, I might suggest sailing…